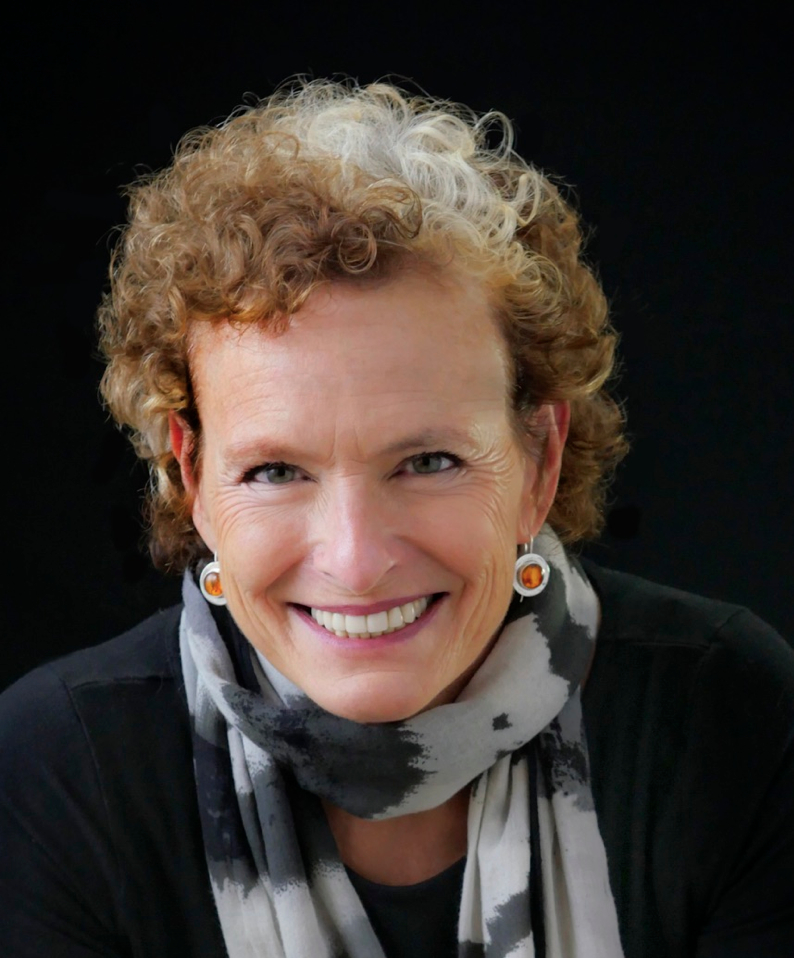 Kim Rosen, M.F.A., has awakened listeners around the world to the power of poetry to heal and transform individuals and communities. She is the author of Saved by a Poem: The Transformative Power of Words. Combining her devotion to poetry with her background in psychotherapy and spirituality, she offers lectures, workshops, retreats and Poetry Concerts all over the world.
Hosted by Holy Hiatus, Kim will be offering a non-residential weekend workshop A Broken Hallelujah at Small World Theatre, Cardigan, west Wales from Thursday 28th June –Sunday 1st July 2018. This is currently her only UK teaching event in 2018
Poetry is the language of your innermost self, where the grit of your humanness meets the grace of your vastness. Shamans, mystics and healers have always known that the medicine of poetry can literally change brain chemistry and thus dissolve old patterns of thought, feeling and physiology, aligning you with what is true, innocent, intimate, and holy within. You do not need to recite or write (or even like) poetry to discover its power as prayer, celebration and consciousness-opening substance.
Join Kim for a transformative immersion in mystical poems, music, movement and silence designed to melt your defences, liberate the flow of your feelings, and free your unique expression — to write, speak, dance, sing, sound and be still. In a circle committed to authenticity, risk-taking and self-honesty, inhibitions fall and all aspects of being, from the darkest to the brightest, are welcomed.
A Broken Hallelujah : A 3 Day Workshop with Kim Rosen
Dates: Friday 29th June – Sunday 1st July, Friday 29th June 9.30 am – 7 pm, Saturday 30th June 9.30 am – 7 pm, Sunday 1st July 9.30 am – 4 pm
Prices: Full Price £395, Conc £350, Bursary for those living in Wales on low incomes £325 (limited number)
Prices include the Poetry Concert on Thursday 28th 7.30 – 9.30 pm and lunches for Friday, Saturday and Sunday (there will be a vegan and gluten free option)
Please contact Ruth Jones by email holyhiatuswales@gmail.com or phone 07980901807 to discuss and reserve a concession place or to arrange payment for a full price place.
Poetry Concert: Thursday 28th 7 pm – 9.30 pm  
Tickets Full: £12.50 Concessions £10.50. Book via Small World Theatre Website or phone Box Office 01239 615952
Since 1990, Kim has been exploring a new dimension of the ancient marriage between poetry and music. With world-class musicians such as Jami Sieber, Gary Malkin and Chloe Goodchild, she has created an innovative dialog where music that spans the spectrum from world rhythms to prayerful stillness is interwoven with spoken poems from around the world and across time. Concerts vary … always including the poetry of such masters as Kunitz, Rilke, Rumi, Goethe, Oliver and Dickinson.
"Have you ever been deeply moved by a piece of music? Have you ever been captured and compelled by a word, phrase, or poem? Now for a moment imagine those experiences combined in a way that is so powerfully delivered by the artists that it transcends the physical people involved and alchemizes to create a space in which magic and miracles can and do occur." – Paula
Profits from the concert will be divided between Kim Rosen's charitable trust the SHE College fund for Massai girls and West Wales Domestic Abuse Service, Cardigan.