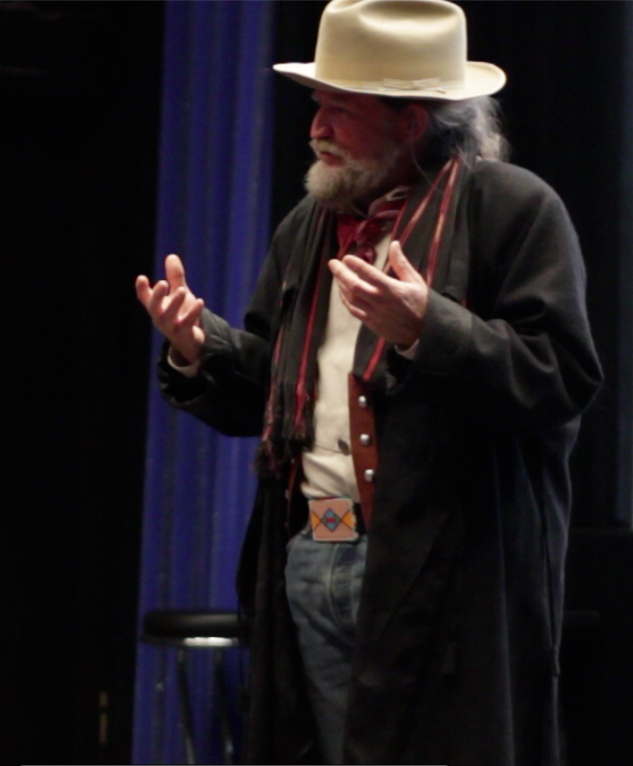 Following the overwhelming response to his previous visit in 2014, Stephen Jenkinson, founder of the Orphan Wisdom School is returning to the UK in 2015 for a number of events, including four dates with Holy Hiatus in Wales. Tickets are now available for purchase online.
Friday 6th November – An Introduction to Dying Wise – evening talk based on Stephen's recently published book Die Wise at Bridges Community Centre, Monmouth
Saturday 7th November – Making Meaning of the Ending of Days – one day teaching at Bridges Community Centre, Monmouth
Friday 13th November – An Introduction to Dying Wise – evening talk based on Stephen's recently published book Die Wise at Theatr Gwaun, Fishguard
Saturday 14th November – Making a Village Whole – Caring for the Living and Carrying the Dead – one day teaching at Trefacwn, Llanrhrian, Pembrokeshire
Go to Events to book tickets for 6th / 7th and 14th November or to Theatr Gwaun for talk on 13th November
Some comments from attendees from Stephen's previous Holy Hiatus events:
"I was profoundly affected by the weekend, so much so that I brought my partner in halfway through Saturday. It's hard to put into words how it left me, devastated maybe? Heart-broken but hooked. I can assure you any chance I can get to hear Stephen speak I will take like a shot".

"A Stephen Jenkinson event is not a refuge for those seeking anodyne spiritual consolations and neatly worked systems. He expects that you pay him the respect of listening attentively to his message, and if you're wise you will. What he has to tell us, is of the profoundest significance. He speaks hard-earned truths of the Soul that have been won through far reaching reflection, deep immersion in authentic living and long, long apprenticeship. They are inescapable, yet unwelcome in a world distracted by the techno-fantasies of limitlessness and psychically numbed by collective death denials, on an epic scale.

But fear not, the tone is of a heartfelt seriousness, not one of gloom. The style of the telling is nothing short of astonishing, masterful, riveting, and genuinely, genuinely Bardic and with an effect that I thirst to repeat…

I came away Joyful, resolved to live and to die well."

"Stephen's teachings devastated me and I didn't know initially how to translate the new paradigm to my existing situation. It changed radically the way I work with clients as a counsellor. The event has given me a language by which to communicate what I have been feeling and sensing about our culture"

"I particularly value the way we were able to not be in our heads; I have experienced a good deal of meditation and teachings, retreats etc…Stephen seemed to be reaching directly into our hearts. Yes, some of that is painful – "harrowing", I have a sense of everything being pregnant with death, it grows within us all, everything…I have a stronger sense that life and death are not separate".