Join us on the 22nd of January 2019 for Holy Hiatus's second S A M P L E workshop, Collaborative stitch 2, a responsive spontaneous stitch conversation. 
This is a free event, but please book as there are limited places. Donations are welcome to support the tea bar and cake. Please bring food to share.
@studio.ateljee.stiwdio, Main street, Goodwick (Next to the Post Office)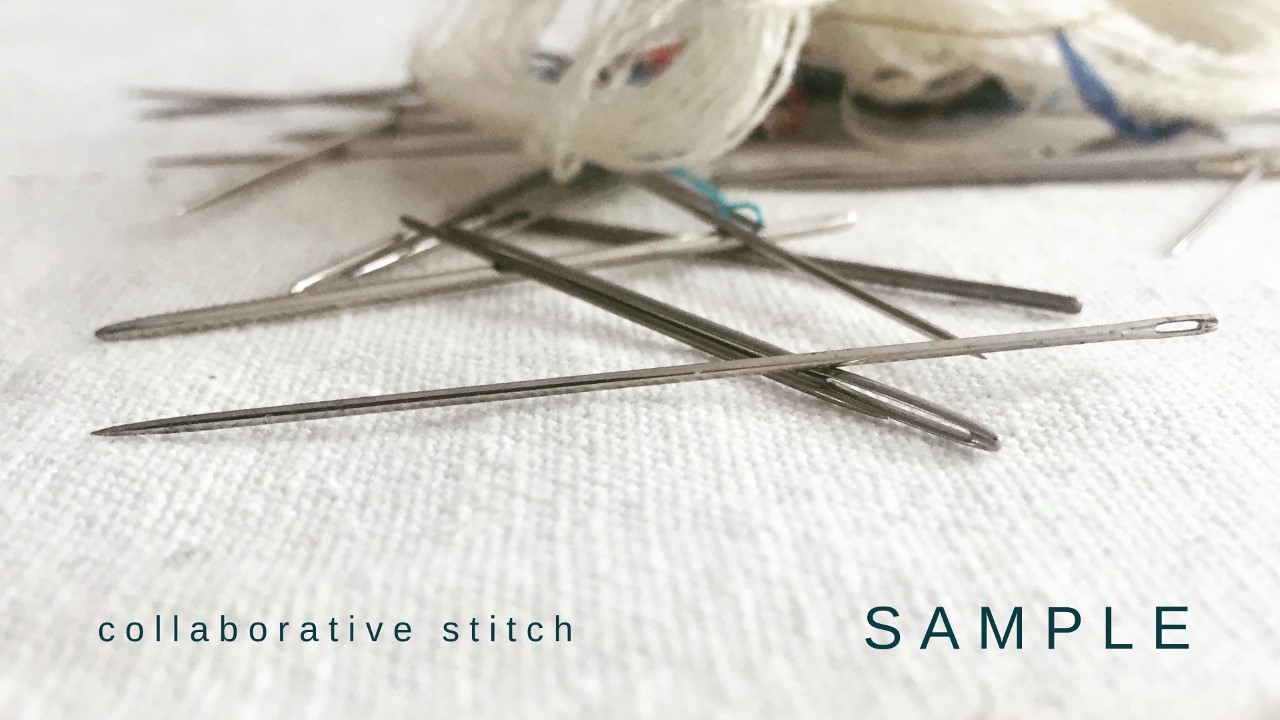 S A M P L E  is an exiting new Holy Hiatus project with a series of creative workshops and events,  exploring colour, fibre, texture, light and sound. Over two years Holy Hiatus will be working with the community , local artists and designers, creating collaborative artworks for a multi sensory communal exhibition.