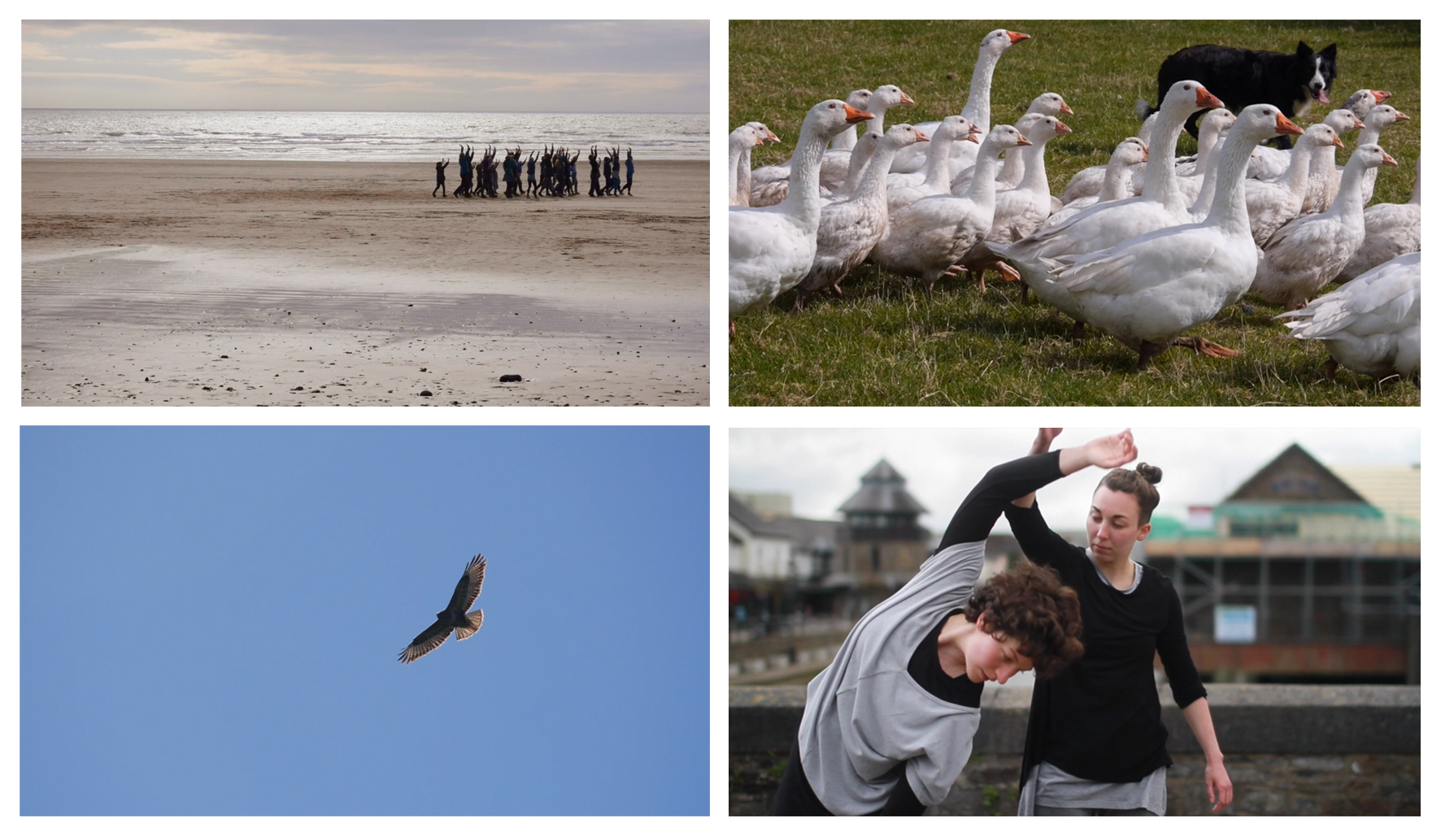 Saturday 4th November 4-6 pm at The Lab, Haverfordwest
Old Ocky Whites Department Store, Riverside Market, Haverfordwest.
Everyone welcome, suitable for children, free admission
This will be the first public screening of the new video installation Gather / Casglu by Ruth Jones with a soundtrack created by electronic composer by Andy Wheddon. Jones's film work is characterised by rhythmic editing, and long slow shots that draw the viewer into a contemplation of place, patterns and presence.
The film has been created from landscape imagery shot in Pembrokeshire combined with footage from the Holy Hiatus and Joon Dance collaborative project Gather / Casglu in April 2017 – a series of outdoor site-specific dance workshops exploring place and the movement of people and animals through the Pembrokeshire landscape led by professional dancers Zosia Jo, Sally Smithson, Gareth Chambers and Louiseanne Wong.
Also showing will be the documentary film about how the dance and movement project evolved and the responses of those who took part. This was a truly multi-generational event in Solva, Newgale and Haverfordwest with participants from ages 4 – 79.
(images above: stills from Gather / Casglu filming by Ruth Jones and Sharron Harris)